Apple – Banana – Blueberries - Raspberries – Avocado – Baobab

Our organic berry based invigorating smoothie helps you feel healthy and energetic! Surprisingly filling and a very tasty glass of fruity goodness.
Keep refrigerated + 4 day shelf life
Regular price
Sale price
£5.50 GBP
Unit price
per
Sale
Sold out
DPD Delivery charge: £6.95. Morning DPD Delivery: £12.50 or Free AM DPD Delivery for orders over £85.
Fresh as can be: All Juices are made to order the day before delivery. Nationwide delivery available on Tuesdays, Wednesdays & Fridays. Delivery date options & calendar available and displayed on checkout.
View full details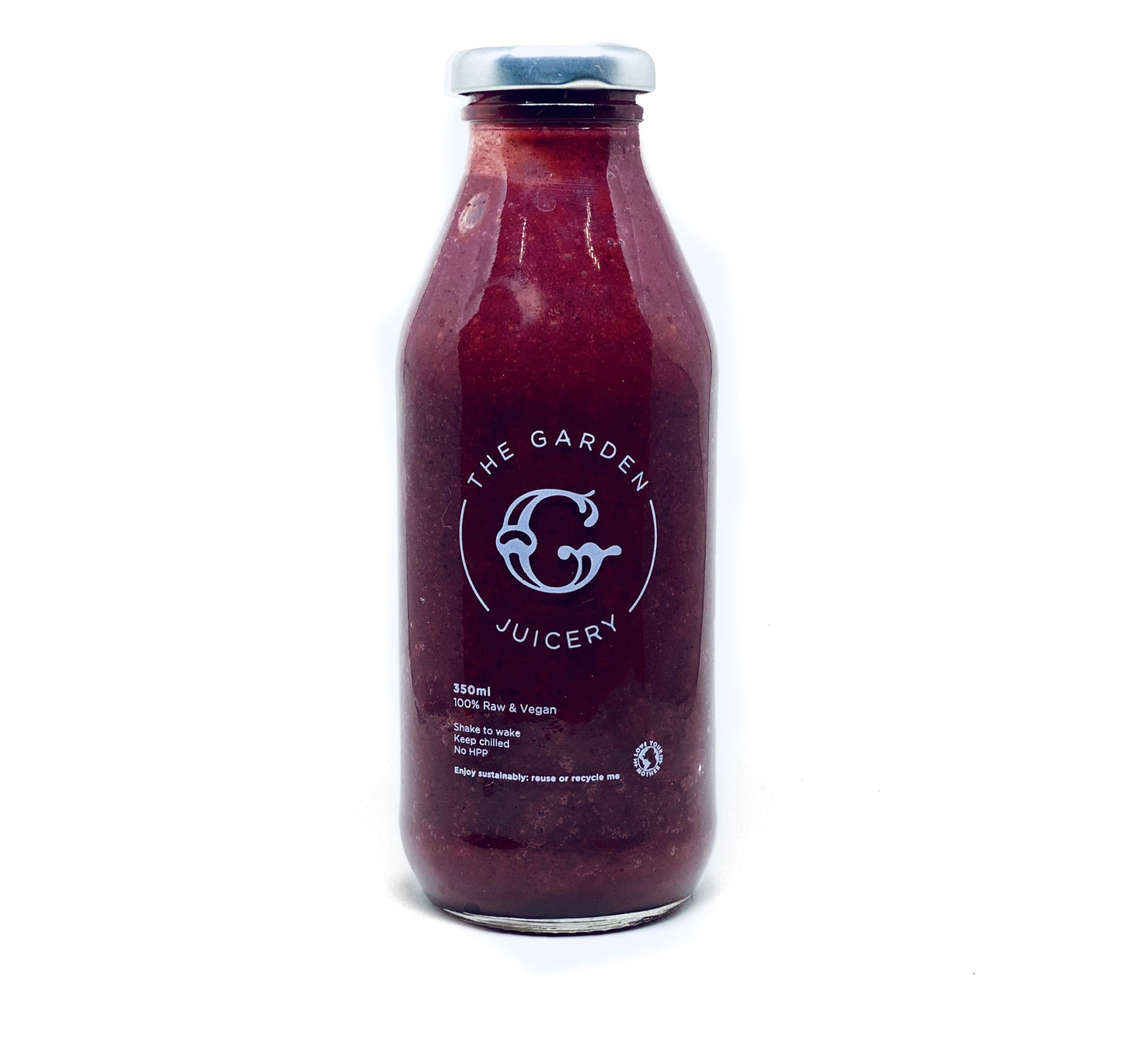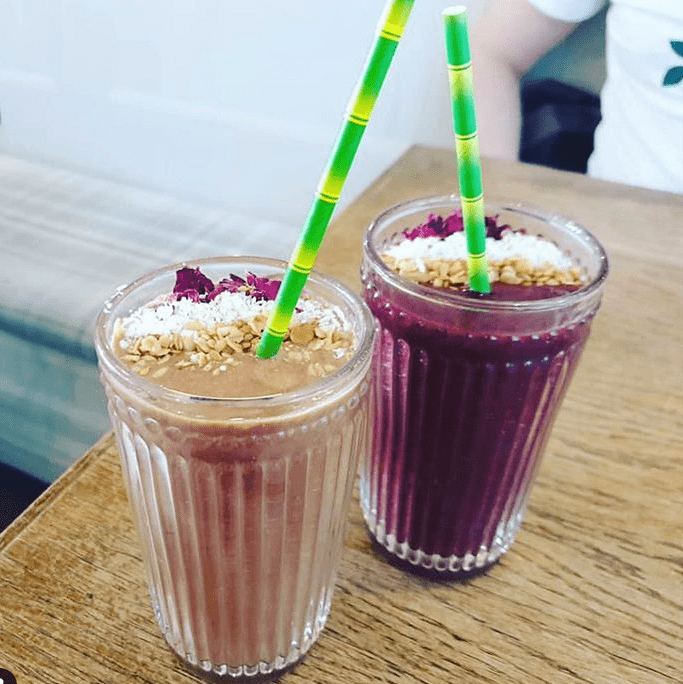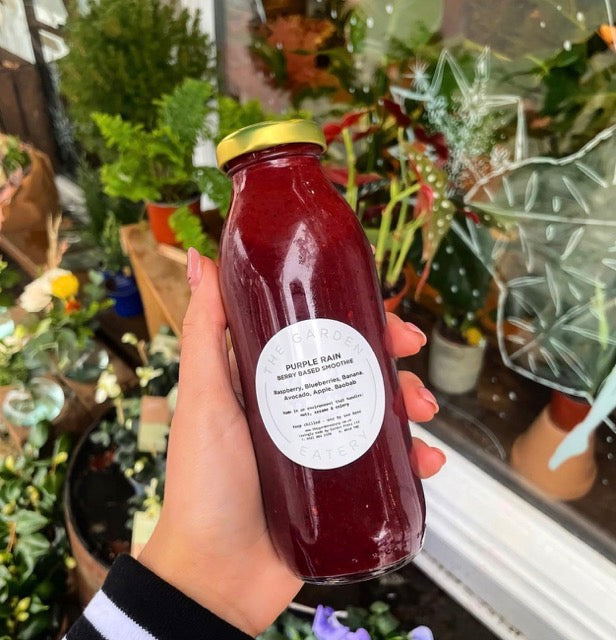 Collapsible content
Nutritional Information

Energy: 217KJ / 51kcal
Fat: 1.3g
(of which saturates): 0.3g
Carbohydrate: 9.4g
(of which sugars): 8.5g
Protein: 0.6g
Salt: 0.0g
Heath Benefits

Our antioxidant-rich purple smoothie is a fruit masterpiece! Seasonal mixed berries put the Purple in Purple Rain, and provide much of the antioxidant benefit. Bananas provide potassium which is essential to the cardiovascular system and nerve function and it has a great amino acid profile, which are the building blocks of protein. Baobab is Purple Rain's resident superfood – ridiculously high in vitamin c, this African super-fruit is a powerhouse of nutrients!
Allergy Advice

We also handle nuts and sesame on our premises.
Delivery

Nationwide deliveries days currently: Tuesday, Wednesday & Fridays

Delivery date can be selected during checkout. Please ensure that the DPD courier will be able to leave the box in a secure and safe place for you if you are not in - fresh produce will need to be instructed to be left for you if no answer.

Juices delivered via DPD courier are bottled in recycled plastic bottles (RPET) complete with chilled ice packs and wool insulation liners to ensure juices arrive cold and fresh.

Storepick and local delivery available free of charge and bottled in glass bottles.
Package Instructions

Perishable product: Refrigerate juices at all times + best before 4 day shelf life for all products. 

Please unpack and inspect your delivery upon arrival - items will arrive in a chilled box but please refridgerating items ASAP.

Juices delivered via DPD courier are bottled in recycled plastic bottles (RPET) complete with chilled ice packs and wool insulation liners to ensure juices arrive cold and fresh.

Storepick and local delivery available free of charge and bottled in glass bottles. 

Enjoy sustainably: reuse and recylce