Drink your veg! Nearly 100% veg, Glow does exactly what it says on the bottle! Super healthy earthy organic cold pressed juice. Loaded with Vitamin's C, A, E & K, copper, iron, zinc, potassium, manganese, folate, carotene, calcium, pantothenic acid.

Always raw, fresh & unprocessed: Keep refrigerated + 4 day shelf life
Regular price
Sale price
£5.50 GBP
Unit price
per
Sale
Sold out
DPD Delivery charge: £6.95. Morning DPD Delivery: £12.50 or Free AM DPD Delivery for orders over £85.
Fresh as can be: All Juices are made to order the day before delivery. Nationwide delivery available on Tuesdays, Wednesdays & Fridays. Delivery date options & calendar available and displayed on checkout.
View full details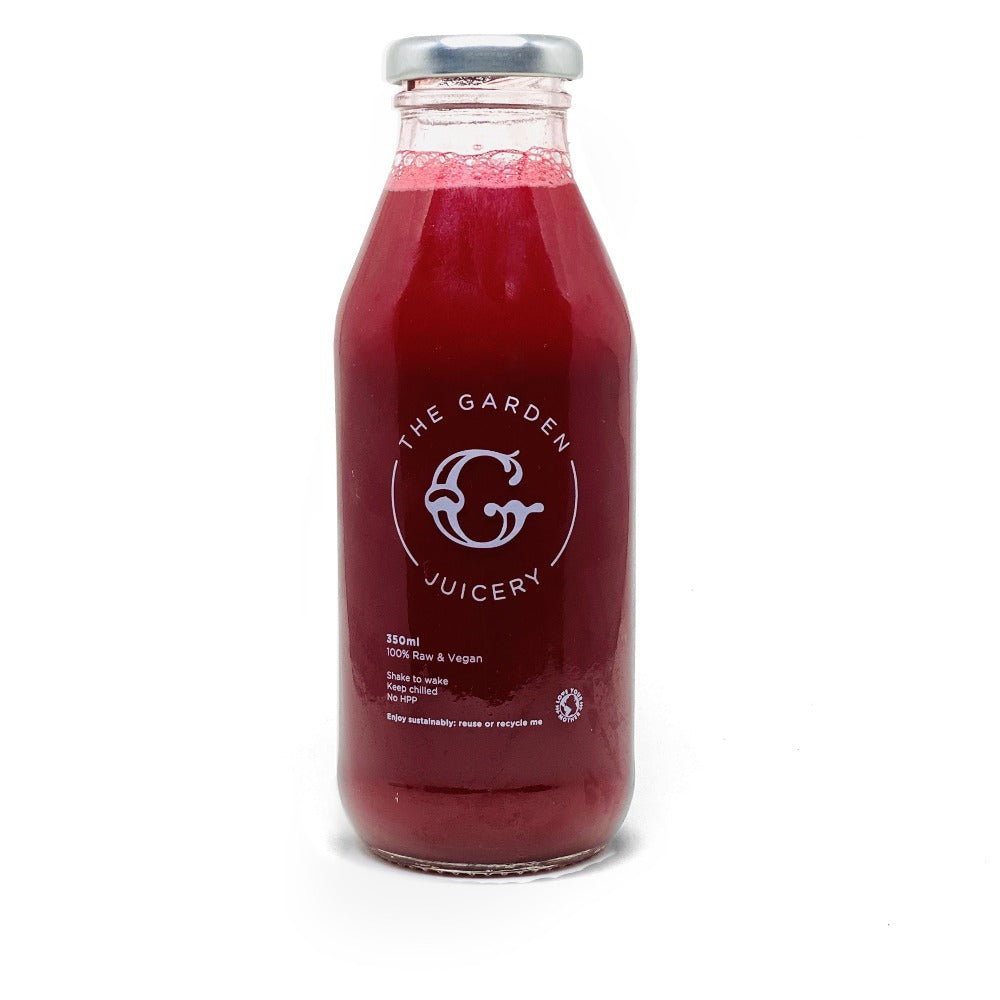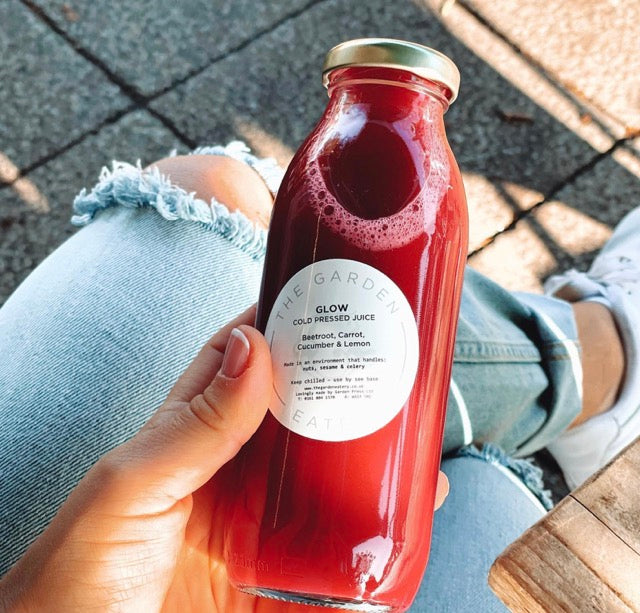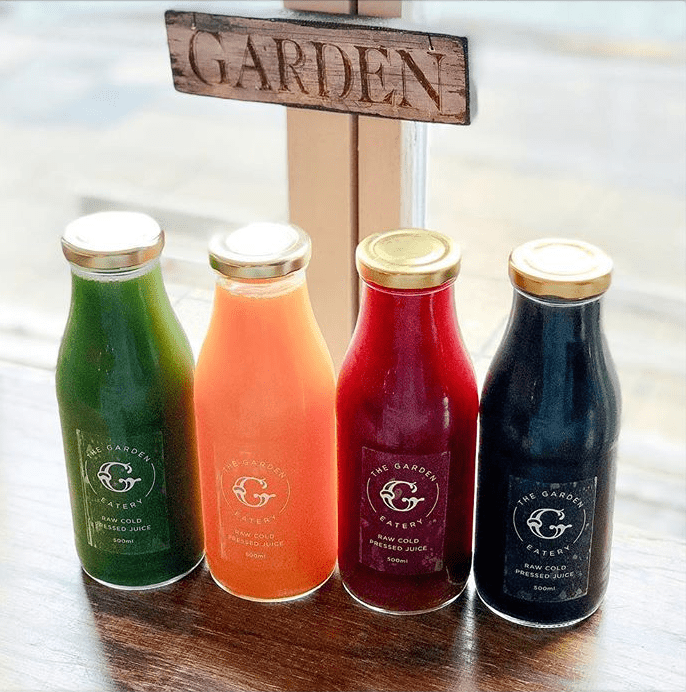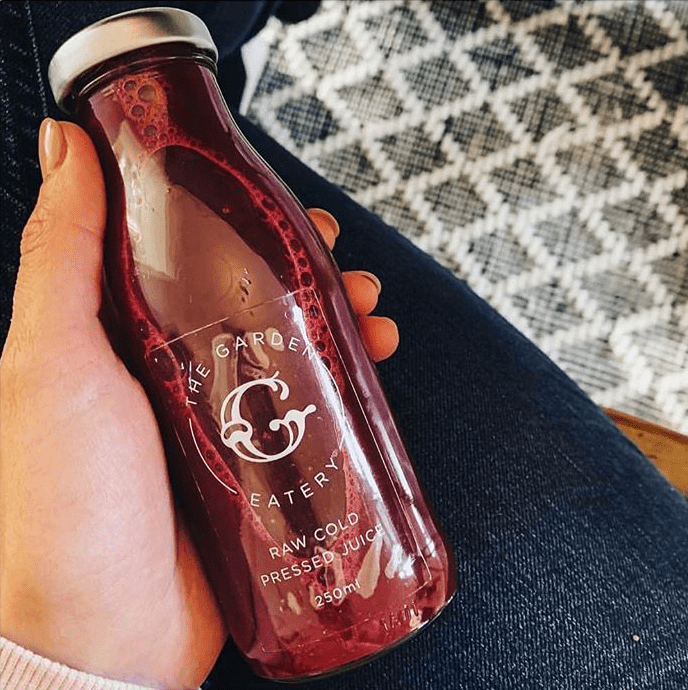 Collapsible content
Nutritional Information

Nutritional Information (per 100ml serving):

Energy: 116KJ / 27kcal
Fat: 0.4g
(of which saturates): 0.0g
Carbohydrate: 5.1g
(of which sugars): 4.8g
Protein: 0.8g
Salt: 0.06g
Heath Benefits

Betacyanin, which gives beetroot its deep red colour, is responsible for stimulating the liver, the body's natural detoxification organ and the nitrates in beetroot are helpful for those with high blood pressure. Silica, found in abundance in cucumbers, strengthens connective tissue which benefits your skin, hair and nails.

Vitamin's C, A, E & K, copper, iron, zinc, potassium, manganese, folate, carotene, calcium, pantothenic acid.
Allergy Advice

We handle nuts, sesame and celery on our premises.
Delivery

Nationwide deliveries days currently: Tuesday, Wednesday& Fridays

Delivery date can be selected during checkout. Please ensure that the DPD courier will be able to leave the box in a secure and safe place for you if you are not in - fresh produce will need to be instructed to be left for you if no answer.

Juices delivered via DPD courier are bottled in recycled plastic bottles (RPET) complete with chilled ice packs and wool insulation liners to ensure juices arrive cold and fresh.

Storepick and local delivery available free of charge and bottled in glass bottles.
Package Instructions

Perishable product: Refrigerate juices at all times + best before 4 day shelf life for all products. 

Please unpack and inspect your delivery upon arrival - items will arrive in a chilled box but please refridgerating items ASAP.

Juices delivered via DPD courier are bottled in recycled plastic bottles (RPET) complete with chilled ice packs and wool insulation liners to ensure juices arrive cold and fresh.

Storepick and local delivery available free of charge and bottled in glass bottles. 

Enjoy sustainably: reuse and recylce